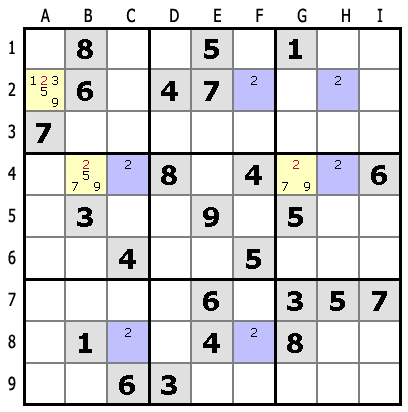 For the C, F and H columns, 2 is only possible in two cells. These possibilities are found on three rows, the 2nd, 4th and 8th.

On the 2nd row, 2 will necessarily be either in F2 or H2, in C4 or H4 on the 4th, and C8 or F8 on the 8th row.

One can thus exclude 2 from the other cells in these rows (A2, B4 and G4 in yellow in this example).